Fashion
Posted by Affwé Sat, March 15, 2014 11:38:33
En mode
Afro
cet été!
Avec sa campagne été, le designer Allemand Phillipe Plein "Black Only", crée le buzz....vive les mannequins noirs et l'AFRO est gros!
On adore!!!!
With the German Designer Phillipe Plein Summer campain
"Black Only"
, Black is Beautiful and Big AFRO wearing is more than trendy! We love it!!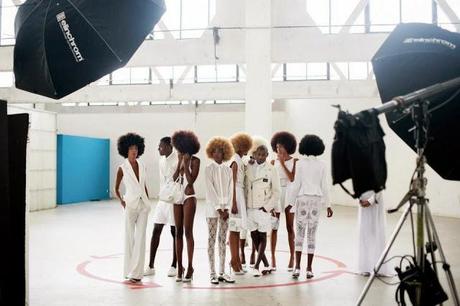 Voir les articles sur ces deux blogs aussi, très intéressants.
www.Paperblog.com
http://fvncy.fr/blackbyblebeauty/accueil/